HashiCorp Certified Terraform Associate
Terraform Associate Certification is for Cloud Engineers who work in IT, operations, or developers familiar with the fundamental principles and skills of HashiCorp Terraform.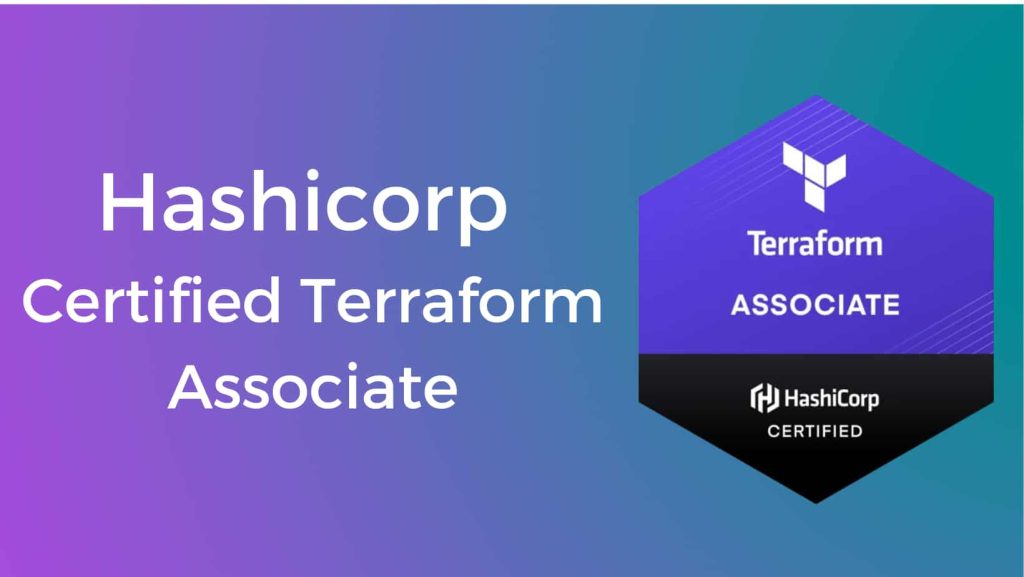 Cloud engineer

 DevOps professionals

System administrators

 Developers


 

IT managers
Benefits of obtaining the Terraform Certified Associate certification
Enhanced credibility: The certification demonstrates your proficiency in Terraform infrastructure as code and validates your skills and knowledge in the industry.

Career advancement: The certification can enhance your career prospects and open up new job opportunities, such as cloud engineer, DevOps engineer, infrastructure engineer, or IT manager.

Improved salary: Certified professionals are often able to command higher salaries due to their specialized skills and expertise.

Better job performance: The certification equips you with the knowledge and skills to optimize infrastructure management and automate tasks, leading to improved job performance.

Access to a community of experts: Certified professionals can join a community of experts and collaborate with like-minded professionals, which can provide opportunities for professional growth and development.

Recognition by employers: The certification is recognized by leading employers and can increase your chances of being hired or promoted within your organization.
Instructor -led HashiCorp Certified Terraform Associate Online Class